Next generation researchers gather at Riken Yokohama
The 7th RIKEN-Karolinska Institutet Joint Doctoral Course has been held in RIKEN Yokohama from Feb 23 to Mar 1.
Over 30 PhD students affiliated with Karolinska Institutet, RIKEN and major Japanese universities have gathered to learn about bioinformatic analysis of gene regulation and its applications to medical problems. The final event of the course was a certification ceremony in which successful participants of the course were awarded a certificate of completion. The certificates were handed out by the course directors, Dr. Piero Carninci (RIKEN Center for Life Science Technologies, Division of Genomic Technologies, Deputy Center Director), Dr. Carsten O. Daub (Karolinska Institutet, Senior Researcher), while Dr. Yoshihide Hayashizaki (RIKEN Preventive Medicine and Diagnosis Innovation Program, Program Director) gave an opening speech.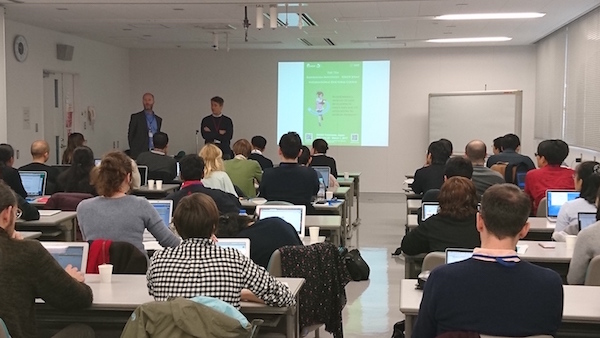 During a lecture (Dr. Daub on the left, Deputy Director Carninci on the right)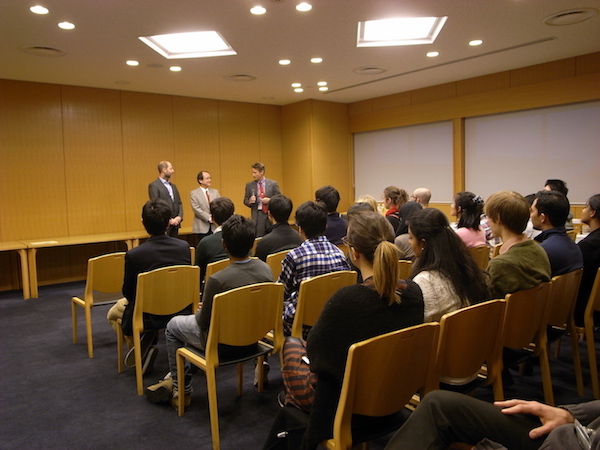 Certification Ceremony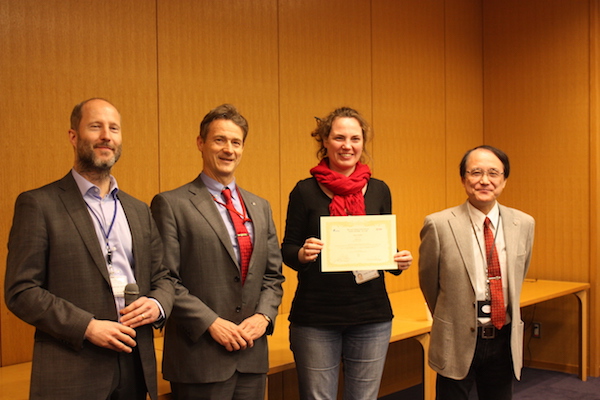 The certificates were given to participants who have passed the final exam.
(From the left: Dr. Daub, Deputy Director Carninci, Diane Delobel, Dr. Hayashizaki)
Related labs