Labs & Technologies
RIKEN CLST-JEOL Collaboration Center
RIKEN CLST-JEOL Collaboration Center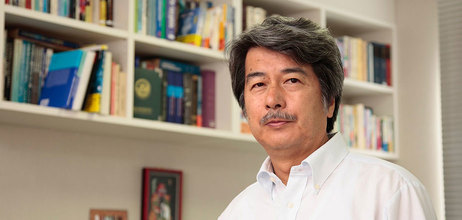 RIKEN CLST-JEOL Collaboration Center was established as an organization through the merger of the strengths of both CLST and JEOL by introducing RIKEN's program for RIKEN-industry collaboration center.
This collaboration center aims to establish solid-state NMR method with high sensitivity and high resolution, and develop super-high magnetic field NMR with an operating frequency far beyond 1.2 GHz. It also aims to develop 4D super multi-modal imaging technology combining molecular imaging to observe organ and living body, and optical/electron microscopy to analyze tissue, cell and organella.
The Center will deploy these utilization technologies and application platform both within and outside the Center. By doing so, we aim to create technologies which is unique to Japan and that will beat the competition in the field of laboratory and life science instrumentation industry.
Director
Yasuyoshi Watanabe M.D., Ph.D.