Labs & Technologies
Advanced Solid-State NMR Unit
Advanced Solid-State NMR Unit
Development and application of novel solid-state NMR methods to piering the structures and dynamics in the atomic level
* Due to the reorganization starting as new centers in April 2018, this laboratory is now belong to the RIKEN Baton Zone Program. As for the latest information, please see the following URL below.
> The webpage of Nano-crystallography unit, the RIKEN Baton Zone Program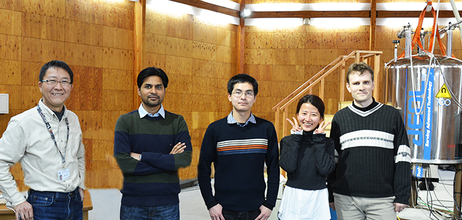 Unit Leader
Yusuke Nishiyama Ph.D.
W121, 1-7-22 Suehiro-cho, Tsurumi-ku, Yokohama, Kanagawa 230-0045

Research Area
We develop novel solid-state NMR methods to understand the molecular structures and dynamics in the atomic level and apply these techniques to various materials. We have cutting edge solid-state NMR equipment including ultrafast MAS of 120 kHz and high magnetic fields up to 900 MHz. Our interest includes biomolecules, proteins, peptides, catalysis, pharmaceutical compounds, organic-inorganic hybrid materials, natural minerals etc.
Main Publications List
Member
*concurrent