Labs & Technologies
Genomics Algorithms Development Unit
Genomics Algorithms Development Unit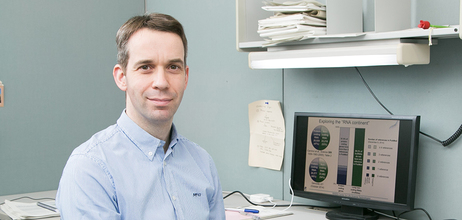 Unit Leader
Michiel de Hoon Ph.D.
1-7-22 Suehiro-cho, Tsurumi-ku,Yokohama City, Kanagawa,230-0045, Japan
tel: 045-503-9111

Research Area
Genome-wide transcriptome studies such as FANTOM and ENCODE have shown that genomic loci generate a wide variety of transcript isoforms, many of which do not code for proteins. Though in most cases the specific biological function of such non-coding RNAs is unknown, their cell-type specific expression patterns suggest that they play essential roles in establishing cell type identity. The unit will develop and apply novel methodologies to analyze genome-wide data generated using next-generation sequencers for the purpose of categorizing and functionally understanding RNA molecules, their role in biological networks, as well as the relation between the function and the 3D structure of the non-coding RNA.
Main Publications List
Member
*concurrent