NMR Facility
* Due to the reorganization starting as new centers in April 2018, this facility is now belong to the RIKEN SPring-8 Center. As for the latest information, please see the following URL below.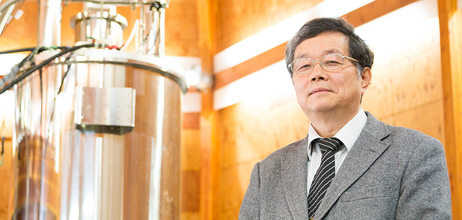 Facility Director
Hideaki Maeda Ph.D.
1-7-22 Suehiro-cho, Tsurumi-ku, Yokohama, Kanagawa 230-0045
Tel: +81-(0)45-503-9267

Research Area
We are developing ultra-high magnetic field NMR using high temperature superconducting wire, ultra-high sensitivity superconducting probe and microprobe; and novel techniques of NMR spectroscopy using sample constitution with photoreactive liker and biosolid NMR probe. Through these developments, we will establish an exceptional technology platform with higher sensitivity sufficient to analyze dynamic conformational changes of molecular structures of proteins and RNAs.
Additionally, we act as the core facility for an NMR platform network connecting major domestic NMR centers.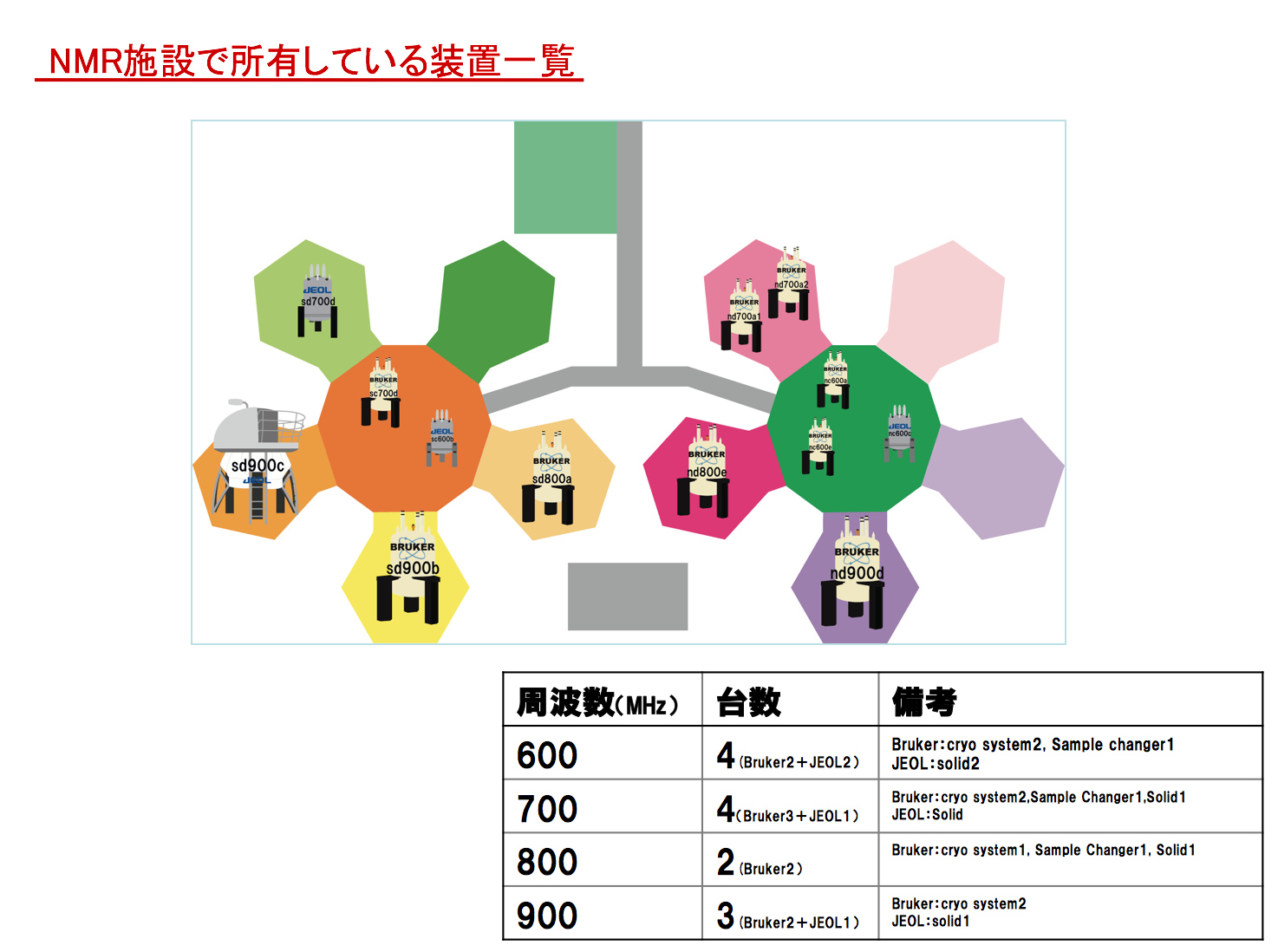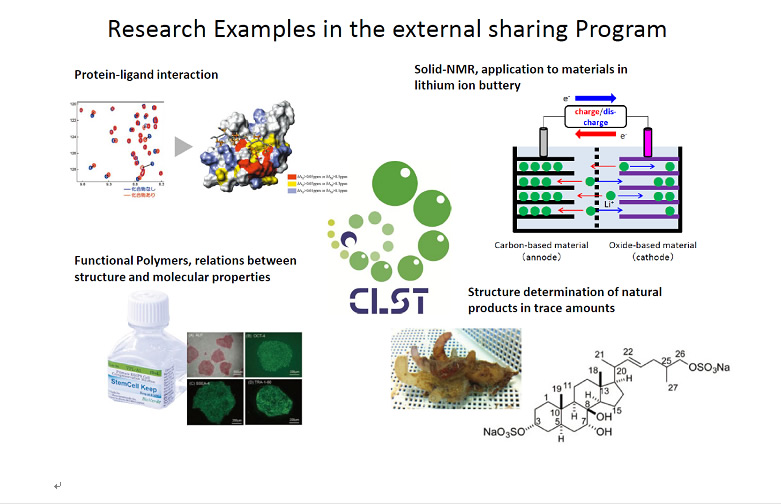 Main Publications List
Member