Labs & Technologies
Super-High Magnetic Field NMR Utilization Unit
Super-High Magnetic Field NMR Utilization Unit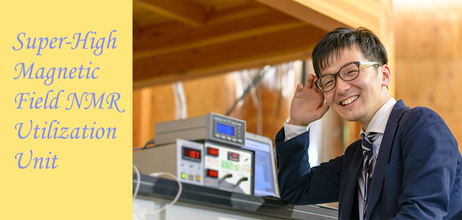 Unit Leader
Yoshinori Yanagisawa Ph.D.
C116, Central building, 1-7-22 Suehiro-cho, Tsurumi-ku, Yokohama, Kanagawa 230-0045

Research Area
The goal of the unit is to develop a 1.2-1.3 GHz (28-31 Tesla) class super-high magnetic field nuclear magnetic resonance (NMR) system to make breakthroughs in the fields of life science and material science. "High-temperature superconductor (HTS)" technology is the keyword for achieving such a high magnetic field. We make basic experiments and numerical simulations on HTS coils and develop HTS NMR systems with technologies for highly accurate magnetic field, super-high magnetic field generation and coil protection.
Main Publications List
Member
*concurrent