Labs & Technologies
Cellular Function Imaging Team
Cellular Function Imaging Team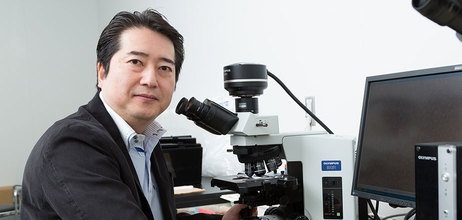 Team Leader
Yosky Kataoka M.D., Ph.D
6-7-3 Minatojima-minamimachi, Chuo-ku, Kobe, Hyogo 650-0047, Japan

Research Area
We are investigating physiological or pathological roles of cells functioning in living tissues by using in vivo imaging methods including PET, MRI, fluorescence/bioluminescence imaging, microendoscope imaging, electron microscope imaging. In particular, we aim to establish new strategies for treating neurological disorders or malignancy by imaging stem/progenitor cells in the central nervous system or cancer/cancer stem cells. Further, we study metabolic dynamics in pathophysiological states including fatigue, and develop new techniques for controlling the living systems.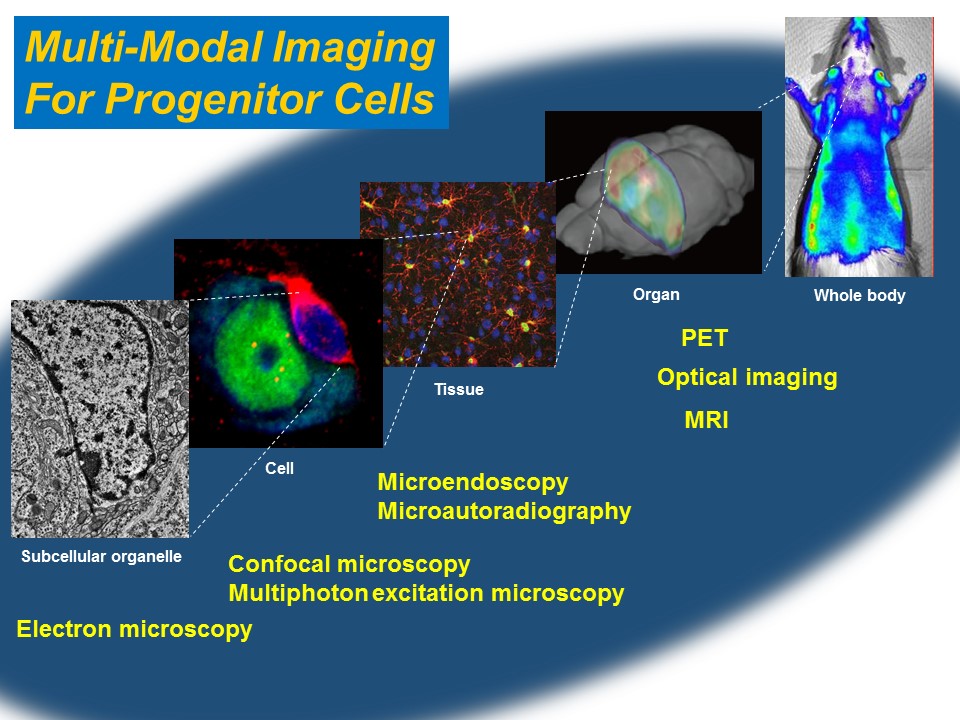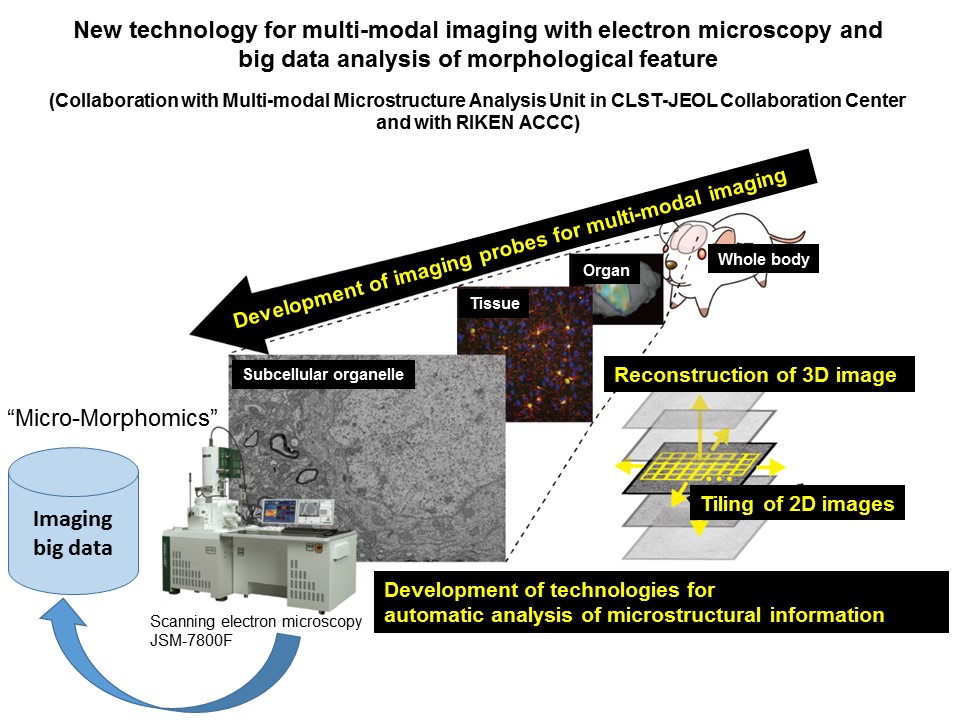 1) Molecular Imaging Research from Cellular level to whole body Level
We are developing new molecular imaging methodologies for stem/progenitor cells in the central nervous system and other organs. We are investigating novel physiological and pathological roles of stem/progenitor cells in cellular, tissue, organ, and whole body levels, using multi-modal imaging technologies including PET imaging, optical (fluorescence and bioluminescence) whole body imaging, and optical fiber microscopic imaging.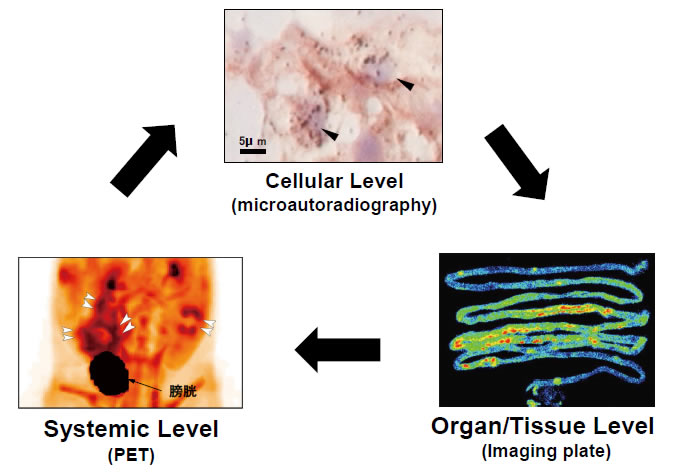 2) Research for Controlling Cellular/tissue Function in Living Systems
Recent studies indicate that chronic inflammation is deeply involved in neurological disorders, fatigue, and cancer. We aim to control such pathophysiological conditions by linking omics analyses including metabolome analysis, system biology (bioinformatics), and imaging technologies. In addition, we are developing new medical technologies using light energy or plasma for manipulation of immune reaction, tissue repair, and regeneration.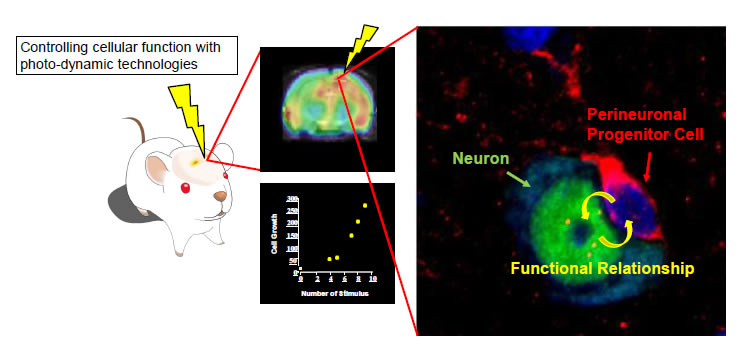 [Media]
PET imaging of adult neurogenesis may contribute to better diagnosis of depression and evaluation of drug therapy effectiveness
Related Press Release are HERE
For the details of the publication, please see: Main publication list 5
Main Publications List
Member
*concurrent