Labs & Technologies
Cell Conversion Technology Team
Cell Conversion Technology Team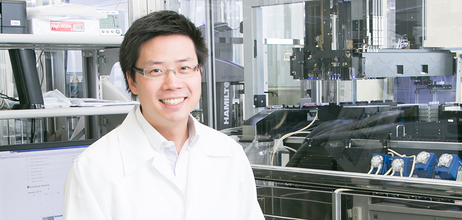 Team Leader
Jay W. Shin D.Sci.
W 406 1-7-22 Suehiro-cho Tsurumi-ku Yokohama 230-0045 JAPAN
Tel: +81-(0)45-503-9111 (Ext. 8397)
Research Area
Human somatic cells have the ability to convert into another cell type by introducing a set of defined factors. These so called reprogrammed-cells are applicable in regenerative medicine, disease modeling, and drug discovery.  My unit focuses on the development of key technologies to achieve multitude of cell conversions using both high-throughput robotics and single-cell "multiplex" screening system. These systems integrate with Next Generation Sequencers (NGS) to map the network of mediators, such as transcription factors, noncoding RNAs and epigenetic factors, that are involved in the regulation of (direct) cellular reprogramming.
Research Topics
Main Publications List
Member
*concurrent