Labs & Technologies
Molecular Network Control Research Project
Molecular Network Control Research Project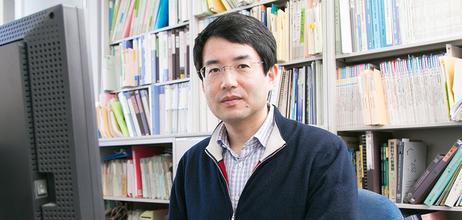 This research project aims to create the technologies to develop "control molecules" that regulate specific cellular pathways, and deliver such molecules specifically to targeted cells in a body. Such platform technologies will help to analyze how the networks of molecular interactions support particular biological activities, and also push the boundaries in terms of drug discovery and medical treatment.
ntervention in specific cellular pathways for modulating cell functions


Many medicines are aimed at receptors on the cell surface, sometimes causing undesirable overall effects on the cells. On the other hand, controlling a particular cell function requires intervening in specific cellular pathways, which are largely based on protein-protein interactions. To exert such specific control , this project intends to create the platform that meets the following three conditions, by capitalizing on the cutting-edge technologies possessed by CLST. 
(1) The network of cellular pathways in the cells should be analyzed, to select target interactions.
(2) The selected protein-protein interactions should be regulated by molecules, not by genetic means.
(3) Such "control molecules" should be delivered specifically to the targeted cells in a body.
Protein Complexes in Cellular Pathways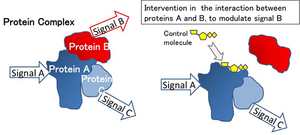 Molecular complexes (mostly protein complexes) regulate cellular pathways and gene expression. Protein complexes each consist of multiple protein components, which interact with each other in a transient or constitutive manner. Specific protein-protein interactions transmit signals to downstream.
Project Leader
Kensaku Sakamoto Ph.D.