Labs & Technologies
Transcriptome Technology Team
Transcriptome Technology Team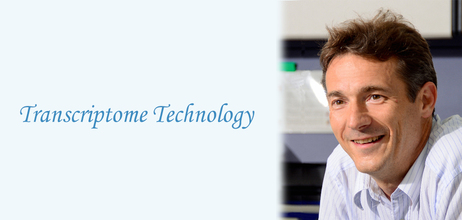 Team Leader
Piero Carninci Ph.D.
1-7-22 Suehiro-cho, Tsurumi-ku, Yokohama, Kanagawa 230-0045

Research Area
We will develop technologies to comprehensively detect non-coding RNAs and comprehensively screen their functions. Using those technologies, we will explore regulatory interactions of ncRNAs within cells, with particular emphasis on the interaction of non-coding RNA with chromatin, retrotransposition and ncRNAs having a role in the regulation of protein synthesis. These technologies will be important for the development of cell conversion methods. Additional emphasis will be on standardization of transcriptome technologies like CAGE, to make a universal and finely quantitative transcriptome technology. Such standardization is essential for the identification of novel biomarkers and drug target candidates.
Main Publications List
Member
*concurrent