Labs & Technologies
Functional Architecture Imaging Team
Functional Architecture Imaging Team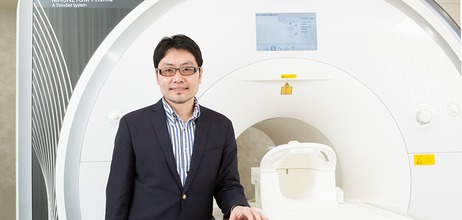 Team Leader
Takuya Hayashi M.D., Ph.D
6-7-3 Minatojima-minamimachi, Chuo-ku, Kobe, Hyogo 650-0047, Japan

Research Area
We are focusing on visualizing structure, connectivity, and oscillatory activity of brain using MRI, which contributes to degeneracy of neural function, functional recovery and dysfunction. Imaging techniques developed thus are expected to help early diagnosis and treatment of intractable brain disease.
We visualized the degeneration of neural circuits by diffusion tensor imaging. We were able to identify dynamics of the visual system neural circuit in the brain, which are related to optic nerve degeneration in animal model of glaucoma.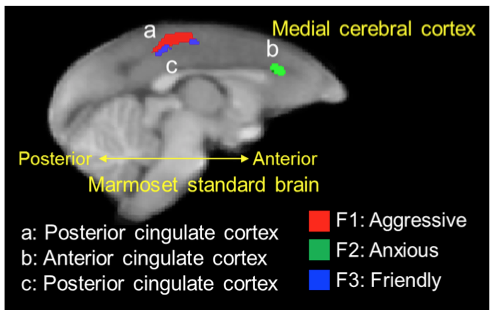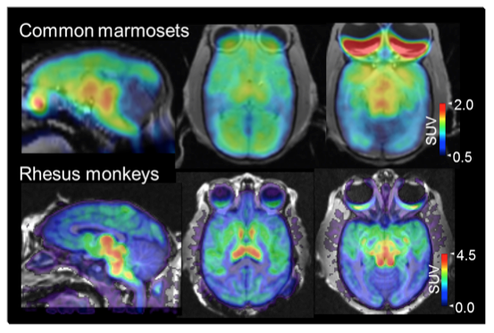 Aberrant neuronal circuits in addiction revealed by functional MRI. We have found that the abnormal circuit between the orbitofrontal and the dorsolateral prefrontal cortex underlies the mechanism of craving for smoking in heavy smokers. The orbitofrontal cortex is involved in valuation of smoking behavior, while the dorsolateral prefrontal cortex in its contextual aspects such as availability or abstinence). The paper was published in the Proceedings of National Academy of Sciences, USA (PNAS), and selected as a highlight of the corresponding issue.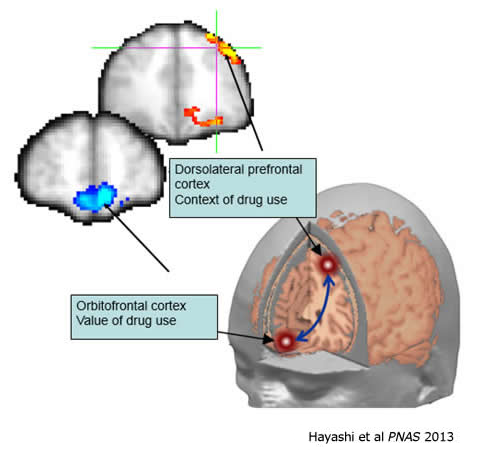 Stroke patients underwent rehabilitation program for a period of three months after the onset, during which longitudinally assessed were motor function of paretic limb and diffusion tensor imaging of brain. As a result, while degradation was found in the pyramidal tract (cortico-spinal neural pathways) ipsilateral to the lesion, reorganization of neurites was found in a deep part of brain, red nucleus, and the motor function was gradually recovered. The degree of neurite reorganization of red nucleus was correlated with recovery of motor function. The red nucleus is evolutionary old structure and its function in human brain has not been fully understood. The results suggest that this tiny, old structure may have a role in motor recovery after brain injury. It is also expected that diffusion tensor imaging can be used for assessing novel treatments and optimization of rehabilitation program.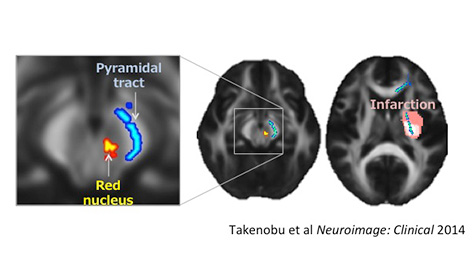 Main Publications List
Member
*concurrent