Technologies of CLST
Technologies for FANTOM Web Resources
Technologies for FANTOM Web Resources
&nbsp
Recent genomics data tends to be large-scale and diverse, for example, tables, texts, DNA/RNA sequences, images, and so forth. As such, well-organized visualization and databases systems are required to access the data. In the FANTOM5 project, we created a series of database systems (Figure) for this purpose.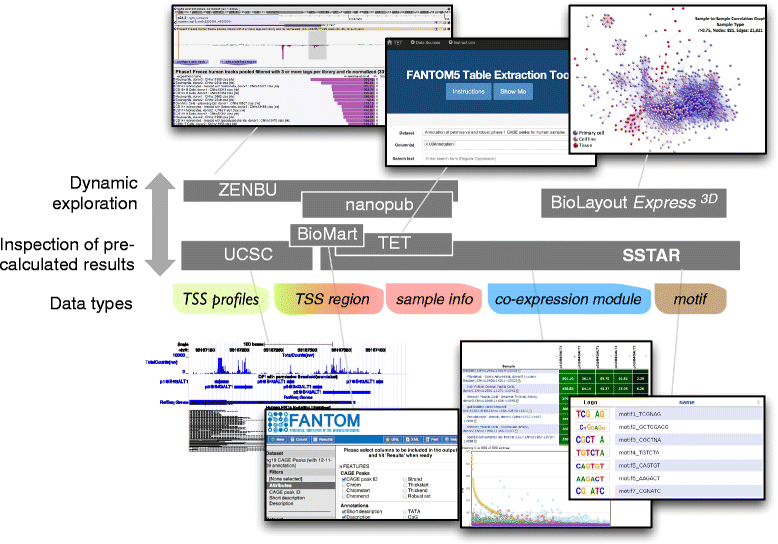 Researchers may be primarily interested in accessing data in two ways: (i) in-depth inspection of the computational characterization (analysis results) of the data; and (ii) an on-demand dynamic exploration of individual profiles (original data). For in-depth inspection we made the comprehensive information accessible using existing and widely utilized software interfaces as well as newly developed systems (e.g. FANTOM5 SSTAR, TET, BioMart and UCSC TrackHub). For interactive and dynamic data exploration, we also configured several systems including ZENBU genome browser and analysis system, developed and maintained by the division and collaborators.
The key technologies utilized in these visualization systems and databases are not limited to the FANTOM project. These technologies are essential for other genomics studies with the potential to contribute to and promote many kinds of research activities in the world.
Related labs